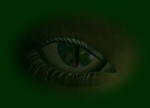 About Svaha
I like to describe "svaha" as the moment of potential, the time between when the lightning strikes and the thunder sounds. Now, depending upon where you are standing and where the lightning strikes, that moment may be seconds or nanoseconds. Either way, the choice is always yours. What do you do with the inspiration you find?

I originally found the word in the title of a Charles de Lint book, which is currently out of print. At any rate, I realized how much of my life was based on the conscious search for the potential that life has to offer. It's the same with art. When I am inspired to create a piece, or to write, I feel almost obsessed with the piece until it's done to my satisfaction.

This site, too, is an expression of that same "moment of potential." You just never know who you may touch, or how, even though you never meet. With global communication systems comes the ability to gain more knowlege about the world we live in. But with such knowledge also comes great responsibility. We must walk the fine line in balance, lest we fall into either ignorance or irresponsible actions.

I wish I had the words just now, but they elude me, so I will just leave it this way for now. Perhaps another time will find me more open to hearing the muse.
This site designed, maintained and owned by Ishaia.

All graphics, written material and HTML (unless otherwise noted)
© 1999-2004, Ishaia. All rights reserved.

If you have any questions or comments about this website
please contact the webmistress at
ishaia (AT) ishaia (DOT) com
(Sorry about that.... too much junk mail these days).

This site hosted by Eidolon Studios Web Services, a woman-owned business.