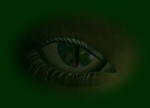 Ishaia's Links
Follow the links below to some interesting sites...
... and please let me know if any of these links don't work!




Mandalas
StarWheels - some very nice line drawings to print and color in yourself, plus dozens of beautifully created mandalas to enjoy and many items for purchase

EarthMandalas - beautiful mandalas created from photographic images of nature and animals

Junemoon - click on the "page" links for some neat mandalas to print and color

Lookout Geotiles - some interesting background tiles, many with a "mandala-like" appearance


Pagan/Shamanic/Mythology
Nierica - A personal favorite, "...sponsored by Dr. Tom Pinkson (Tomás), [Nierica] is dedicated to bringing spirit to cyberspace, honoring indigenous wisdom, and building spiritual community."

Old Ways - a Pagan E-zine. High quality information about Wicca and various pagan issues, such as parenting, ritual work, and much more. The editor is also a very good friend of mine.

Magdalene's Circle of Song - Another Pagan site, this one dedicated to music.
Software
Jasc Software - Creators of Paint Shop Pro, the program I used to create most of the graphics on this site (or at least use to prepare the images for the Web). A very flexible program, with a new and improved version (8) now available. You can download a free test version, but the full version is still less than $100 US (download) or $109 US for the boxed set (includes a hardcopy manual). Very reasonable for what you can do with it.

Flaming Pear - the creators of BladePro, and now SuperBladePro, both excellent plug-ins for Paint Shop Pro, quite useful for creating many special effects, such as realistic metal or glass. Includes links to other sites for a variety of presets, tubes and tutorials. If you use Photoshop or Paint Shop Pro, this is a must-have, and very reasonably priced (I mean CHEAP!). Also, check out the other filters available for a minimal fee (some are free!). VERY COOL!

Planetside, the Home of Terragen - one of the best (and least expensive) landscape generators I've ever seen. "Terragen is a work-in-progress scenery generator for Windows 95/98/NT/2000/XP. At this stage of its development, Terragen is free for personal non-commercial use." Just as good (IMHO) as Bryce for creating realistic landscapes, and LOTS less expensive (at the moment). This program uses "terrain maps," to generate terrains; you can even import actual geological survey maps to create realistic renderings of actual terrain (on Earth AND on Mars). If you want, you can create your own terrain maps, or let the program generate them for you. And you're not stuck with "realistic" landscapes; you can use the atmosphere and other controls, along with surface maps, to create fantasy worlds.

Bryce - another 3-D rendering program, more expensive than Terragen, but very nice as well. Whereas Terragen uses terrain maps to create primarily landscapes (it can also be used for seascapes and sky images), Bryce uses 3-D meshes to create a nearly infinite variety of forms. You can edit the forms and landscapes you come up with by using the powerful editing tools. Some prefer one, some the other. If you are primarily interested in landscapes, my suggestion is to try both and see which you prefer. If you want to delve deeper into 3-D, Bryce is far more versatile.

Poser - a 3D character creation tool from Curious Labs, so you can create your own people, animals and fantasy creatures. This one has a somewhat steep learning curve, but there are lots of tutorials, characters and accessories out there to help you (as well as lots of image galleries to drool over). List price is about $250, but it's definitely worth the cost.

Note: Poser 5 is now available, and the price is dropping. Look on Amazon.com for the best deal on this package.
Graphics
This is really difficult, as there are so many talented artists out there...

Visual Poetry - Tamberia Lynn's site, full of terrific images, both scans of hand-drawn art and digital images. Really talented, she is, and a writer, too! She also does custom portraits. CAUTION: THIS SITE CONTAINS ARTISTIC NUDITY. If you will be offended by that, then don't visit this site. Consider yourself warned.

Creed3D - Nikita Creed's 3D site (mostly Poser characters, but also some interesting backgrounds). CAUTION: THIS SITE CONTAINS ARTISTIC NUDITY. If you will be offended by that, then don't visit this site. Consider yourself warned.

Terra Forma - Tim O'Donoghue's Terragen Gallery. Actually, for a more complete listing of Terragen galleries, visit Terranet. At the time of this writing, there are over 150 galleries listed.


Free Font Sites - For all you Fontaholics
No matter which of these sites you choose, you will always find at least one or two fonts that aren't on the other sites.

Font File - More than 750 fonts from which to choose (more like over a thousand!), grouped by style (Dingbats, Fancy, Standard, Script, Outline). Some of the fonts seem to be misplaced, so be sure to check each category for some cool fonts.

Font Mania - A well-made site, easy to navigate, with lots of fonts from which to choose.

Fontasy - German site, but English translation available (click "Go English" link on left); 1,500 fonts for free.

FontFiles - More free fonts for PC and Mac.

The Free Site - A listing of many sites where you can find free fonts. Worth spending some time with. Also has links to other free stuff.

Font Freak - Fonts for PC and Mac. This page will take you to listings of either PC or Mac font sites, depending on which link you click.
Host and Domain Registration
Eidolon Studios Graphics Design A woman-owned business, and the new host for this site. Reasonable rates, and package plans available. Highly recommended!

SS Web Services - Another woman-owned business. Very reasonable rates, lots of space and excellent support. If you're in need of a new host, check them out. Several different packages from which to choose. If you want to register your own domain name, see the next link.

Go Daddy - Want your own domain name, but don't want to pay Internic (Network Solutions) prices? Check out Go Daddy. Very low rates, and discounts for multiple-year registrations. Bulk registration discounts also available.
Friends
Winchell Chung's Home Page - A rather eclectic site, lots of fun.

Pamela Cleaver's site - Visit this nice site to learn a bit about Pam. Also includes tips on how to write a children's book.

Miguel Quiros, taxista extraordinaire - A good friend and safe driver in Lima, Peru.

Well, I have more friends, but very few seem to have websites these days that are not already listed elsewhere on this page....
Miscellany
Awake in Time - The Columns of Sheridan Hill - Some wonderful essays by a terrific writer. Well worth reading.

The Daily Motivator - Great inspirational messages; a new one each day, plus an archive of previous messages.

Relax Page - a different kind of page, made to help you relax. I enjoy the music on this page. NOTE: Epileptics should be aware that this page features a pulsing light!
More links to come...

List your website here! Send e-mail to: ishaia (AT) ishaia (DOT) com, with "Link for Your Approval" in the subject line, and I'll check out your site. If I like it, I'll link to it. (Sorry about the email addy. Too much junk mail!)
Note: Neither I nor my Web Host is responsible for any material contained on any website herein linked, nor for any material located on any subsequent links! Use common sense while surfing the net.
To continue navigating through the site, simply use the links to the left, or use the text links below.
This site designed, maintained and owned by Ishaia.

All graphics, written material and HTML (unless otherwise noted)
© 1999-2004, Ishaia. All rights reserved.

If you have any questions or comments about this website
please contact the webmistress at
ishaia (AT) ishaia (DOT) com
(Sorry about that.... too much junk mail these days).

This site hosted by Eidolon Studios Web Services, a woman-owned business.